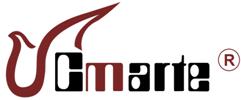 Brief Introduction of (Comat) Brand
Share wind and rain, share outdoors, be close to nature, enjoy free breathing, enjoy fresh air, enjoycmarteBrings warmth,cmarteOutdoor products, make your outdoor life more exciting!
"cmarte" is "Climbing Mountain Across River Throng" English shorthand,Shanghai Penghai Tourist Products Co., Ltd. is its own brand, which includes tents, sleeping bags, automatic inflatable mats, backpacks, folding seats, barbecue stoves and other hiking camping, self-driving camping equipment.
"cmarte"Following the introduction of hiking camping equipment from 2001 to 2007, the first domestic tent connected with automobiles was launched in 2008. From 2009 to 2014, a number of "geese series", "heron series", "crane series" large-scale camp tents, "humphawk series", "falcon series", "carrier pigeon series", "swallow series" backpacks were launched. At the same time, the company launched a number of "geese series", "heron series", "crane series" large-scale camp tents. Among them, the company's 202058 thermostat sleeping bags are patented products. From 2012 to 2017, the company has launched folding seats and barbecue ovens.cmarte The products are more abundant.
"cmarte"Through more than 10 years of efforts, the products have been favored and praised by outdoor enthusiasts. Distributors and consumers are located in 32 provinces and municipalities directly under the Central Government, except in the domestic market.cmarteWe are entering Hong Kong, Macao, Taiwan and foreign markets to lay a solid foundation for building "the first brand of self-driving camping in China".